The Canyons at Cardinal Hills is a small neighborhood community located just about a mile north of Lakeway, TX off RR620. Our neighborhood is made of custom built homes, so you won't find any cookie cutter homes here.  And our community is filled with friendly and welcoming neighbors.  It is the Homeowner's Association's mission to protect, maintain, and enhance the investment value of the homes in the Cardinal Hills subdivision.  Welcome!

Good news regarding the drainage ditches on Nightingale (from RR620) (Posted 12/22/22)
The HOA Board made contact with City of Lakeway in late December and Public Works Director Mr. Dale DeLong has scheduled cleaning out the ditches from limbs and debris the week of January 9th.  The HOA Board appreciates the infrastructure services and professionalism that the City of Lakeway is known for.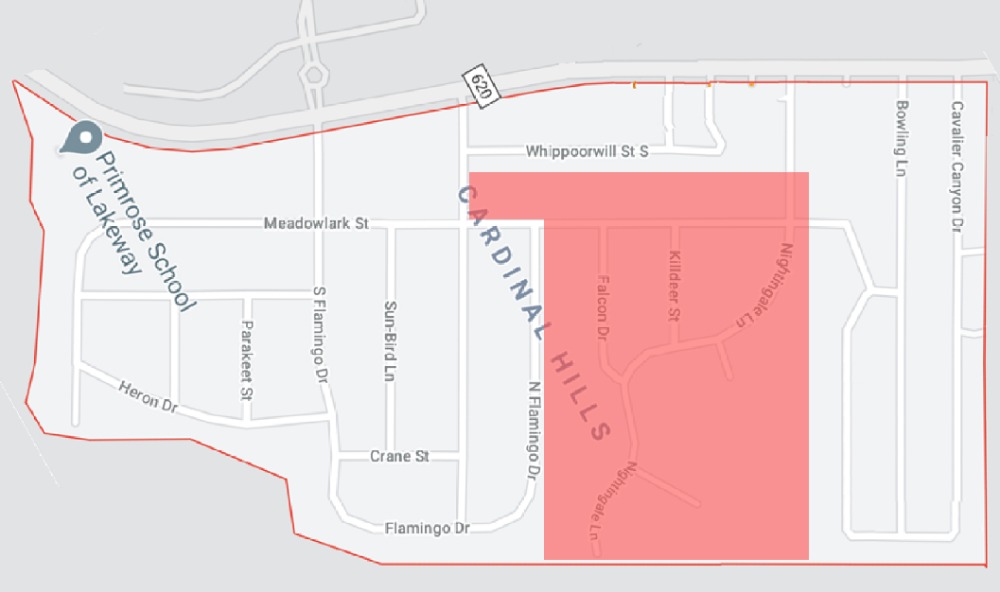 Have a question or concern?

Keep in touch with your HOA Board Members at [email protected]

Planning a change to your property?

All lot and structural additions, modifications, or removals need to be approved by the Architectural Committee.  Get in touch with them at

[email protected]

. 

Congratulations to Canyons at Cardinal Hills New HOA Board members!

On October 13, 2022, the homeowners of The Canyons at Cardinal Hills elected three new Board Members:


William "Willy" Anderson (President)
Bruce Ure (Vice-President)
Randi Lyman (Secretary
A special thank-you to the prior HOA Board members for your hard work and helping to keep our community well maintained and "squared away."